Reserving Winona Study Rooms
We have numerous group study rooms, many of which are equipped with monitors, whiteboards, and much more. Learn about our study rooms, available technologies, and reservation process below.
Guidelines
You can reserve study rooms for up to:
2 weeks in advance
2 hours max
2 reservations at a time, which cannot be consecutive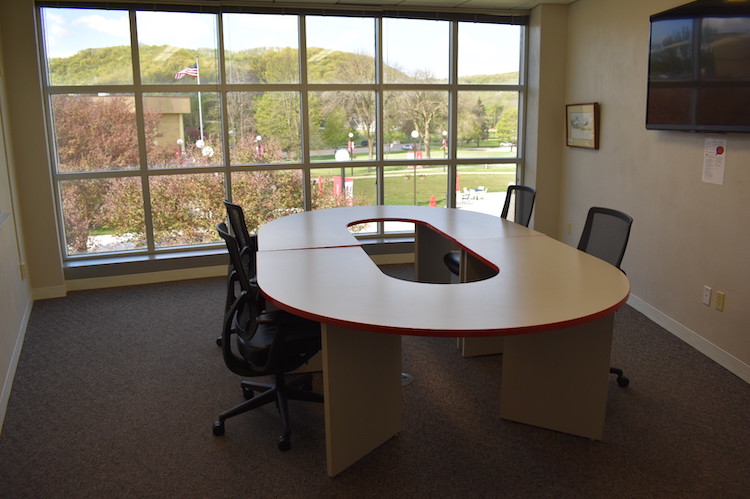 How to Reserve Study Rooms
Browse our group study room technologies to find the room you want to reserve.
Go to our online reservation system to see which rooms are available.
Pick a date and time.
Select Book it.
Log in with your student ID number.
At Reservation Time
Pick up a key to open the study room at the Circulation Desk. You will need to leave your ID at the desk until returning the key.
Policies
For more details, read our group study room policies.
How to Cancel Reservations
You can cancel and view your current room bookings through your Library Account.
Group Study Room Technologies
| | |
| --- | --- |
| Room | Technologies |
| 240 | Large screen, PC, Apple TV, and Webcam |
| 239 | Large screen, PC, Apple TV |
| 238 | Large screen, PC, Apple TV |
| 237 | Large screen, PC, Apple TV |
| 203 | None |
| 201 | None |
| 119 | Large screen |
| 117 | Large screen |
| 13 | None |
| 11 | None |
Related Technologies
You can check out the technologies below at the Circulation Desk:
Wireless keyboards
Wireless mice
Remote controls
HDMI cables