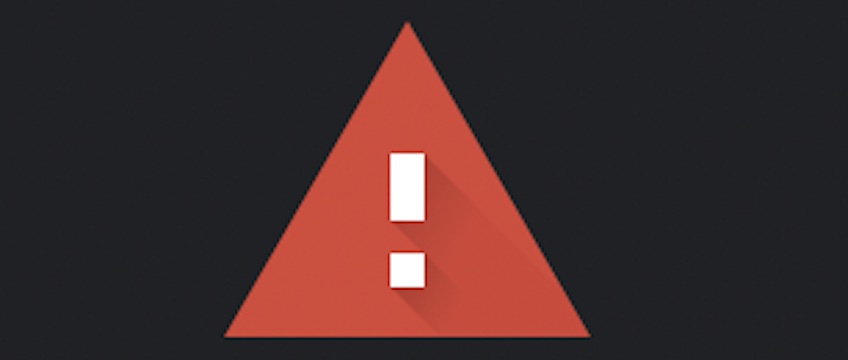 Issue Resolved
Last week, students and faculty using Apple devices (iPhones, MacBooks, iPads) encountered an error message when trying to log into SuperSearch and other library resources off-campus. This issue has been resolved. If you continue to experience issues, please see the suggestions below, and contact us with questions.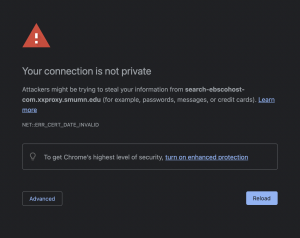 Error Message
If you get an error message when logging in to SuperSearch or any other library resource, you can bypass it using the instructions below. 
How to Bypass the Error Message
Note: This is a temporary solution and may not work on your device.
Chrome
Select the Advanced link below the error message, and then click the Proceed to search…(etc.) (unsafe) link.
Safari
Select the Show Details link below the error message, and then click the visit this website link.
Firefox
Select the Advanced button, and then click the Accept the Risk and Continue button.
How to Fix It Permanently
You will need to update and restart your device for a more permanent solution. Learn how:
Make sure your computer or phone has the latest update:
MacBooks (newer):

macOS Big Sur


iPhones:

iOS 15

Restart your MacBook or

iPhone

(even if you already did)!
Troubleshooting: If your device is older, you may not be able to install the most recent updates. Read below for more tips.
Didn't Work? Try These:
Contact us if you need a specific book, article, or if none of these solutions works for you!
Learn More