Are you being asked to log into EBSCO in order to read an article from the library? This means a broken link!* Your Saint Mary's login information won't work here, and you don't need another account if you are just trying to read a class assignment.
In order to find your assigned reading, search for the article's title in SuperSearch. Putting quotes around the title or adding the author's name can make the search easier. If you still can't find what you need, contact the library by chat or email, and a librarian will happily help.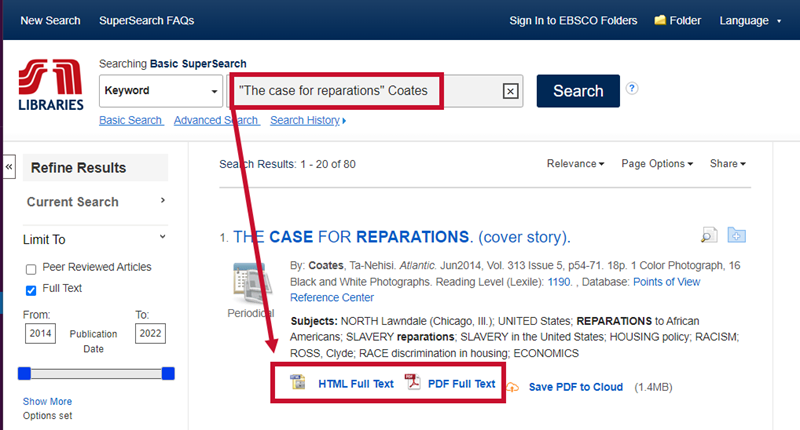 There are only a few situations in which an EBSCO login screen is normal. See our guides to downloading ebooks and saving articles in SuperSearch to learn more about when an EBSCO account is useful.
* It might also mean you're using a Saint Mary's VPN, but that's less common. If you're on an SMUMN VPN, try turning it off and accessing SuperSearch again. If it still doesn't work, please contact the library.